Your Apartment – FH Campus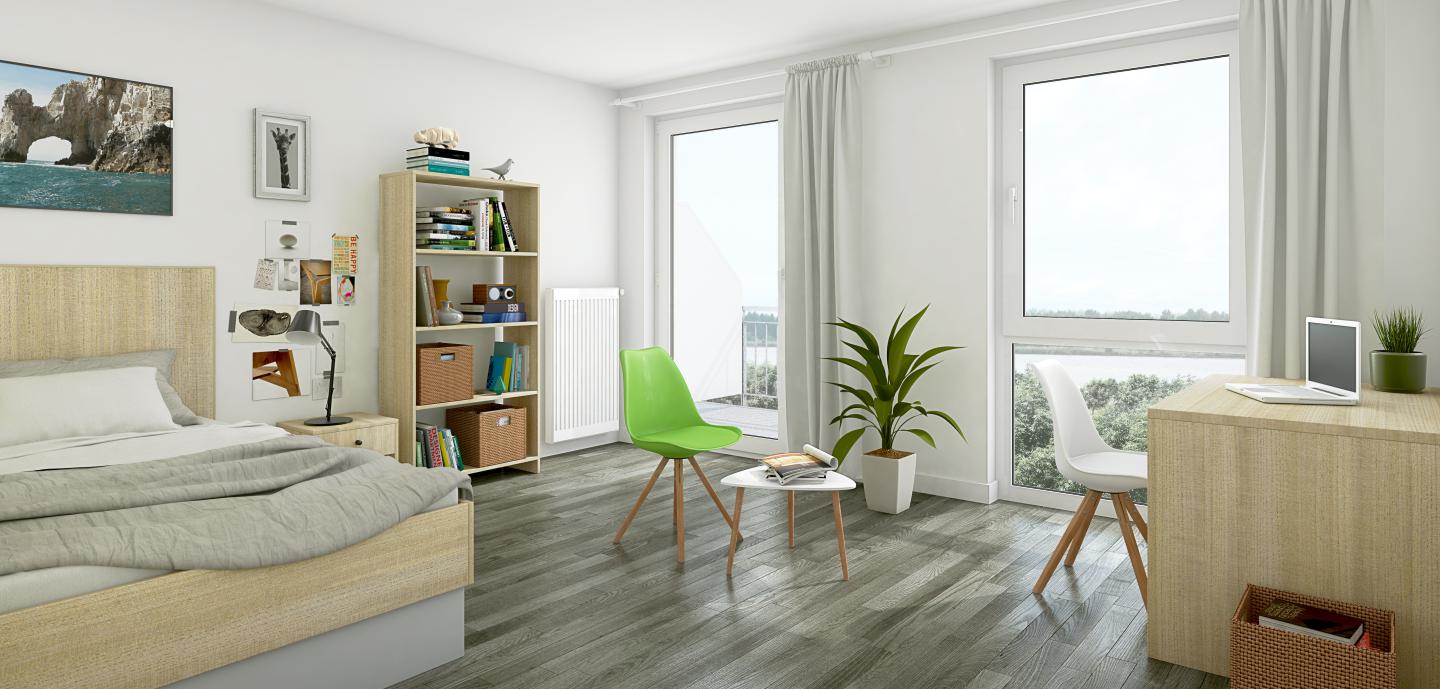 Your student apartment includes a private balcony!
Your student apartment is 20 m² and is fully furnished with a bed, a wardrobe and a desk, including an en suite bathroom. Every apartment has its private balcony!
All inclusive!
Your rent includes WIFI, electricity and heating!
No hidden costs!
unidorm offers various apartments with different options: single apartments as well as shared flats for up to 5 people. No matter if choosing a Onedorm or a shared flat, every room includes a private balcony.
Shared apartments with several rooms are equipped with a private kitchenette.

Move in and enjoy! Your brand new student apartment is fully furnished and your rent includes all costs. There is no need to worry about anything.

Just enjoy the sun together with some friends in our lovely backyard. Prefer a more private surrounding? Just gather your friends on your balcony!

You are tired of waiting for the shower to be free? No more need for getting up early to avoid this issue – you have the comfort of an en suite bathroom.

When you need time to study you have the choice of using your desk in your own room, or gather a group for studying in one of the common rooms.

Instant noodles or a 5-course menu– in the modern common kitchens you can prepare both – have a quick snack or invite your friends for a cozy dinner.

Fast internet is an essential we don't want to miss these days. Unidorm offers highspeed WIFI in the whole building.
Apply for accommodation at unidorm now!
Location Kiel

unidorm-FH-Campus at Google Maps
(leaving this homepage)
Unidorm – The brand new student dormitory near Kiel's University of Applied Sciences
The modern student dormitory unidorm is located only minutes away from the University of Applied Sciences Campus in Kiel. Public transport is available close to the dorm – the next Bus Stop is only 150 m away, alternatively the ferry crossing the Kieler Förde to the city center has its terminal located 700 m away from unidorm. You can reach the closest supermarket in 10 minutes walking distance, however if you take your bike, you can do grocery shopping in a moment. The dorm's private Café offers a great spot to enjoy various beverages, snacks and meals with your friends. If there is a need for a study break, the inner court yard is the perfect location to relax or play table tennis. In case it rains in Kiel, one of the common rooms is equipped with table football. The dorm has its private basement carpark, where you are welcome to rent a spot for your car. The basement room for bikes is ideal to keep your bike safely. There are two elevators in the building which can be useful to carry shopping goods up or to simply give your body some rest after a busy day at Uni. There are modern common kitchens on every level, where you have the option to cook alone or gather your house mates for a cozy dinner.

Kiel is not only the capital of Schleswig-Holstein, but also a lively metropolis with many cultural events – from rock concerts to theatre visits or a day spent at the movies, Kiel has it all. The city surrounds the Kieler Förde and is located at the Baltic Sea. When living in Kiel your everyday life will be characterized by the martime spirit with many boats, beaches and the sea.
Kiel is also known for its ideal location for watersports. The "Kiel Week", the world's largest sailing event, charms with its regattas and several cultural events. During the rest of the year, your spare time can be spent surfing, sunbathing at the beach or watching the cruise ships in the city center.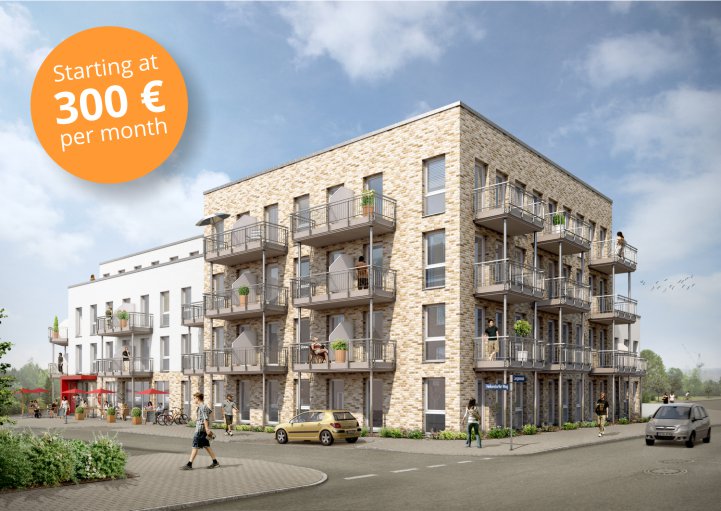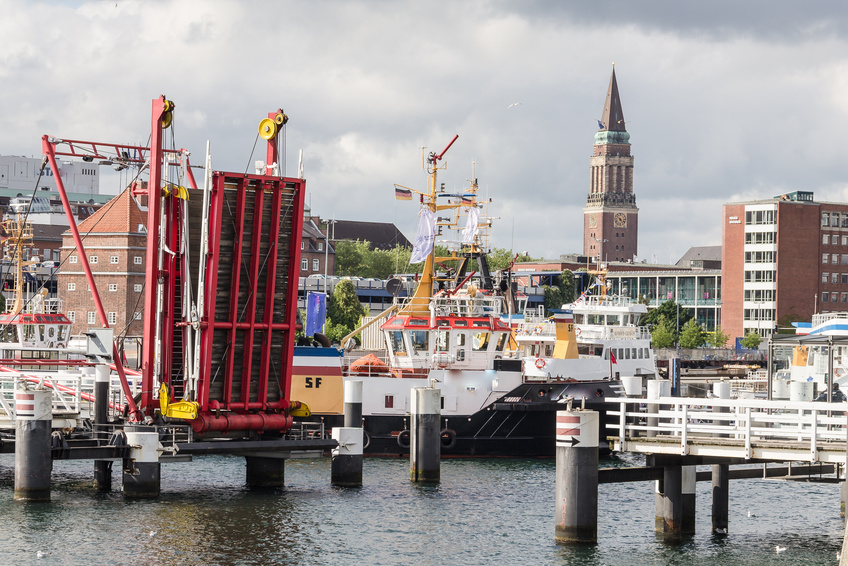 ---